Enhance Your Home with Wall to Wall Interiors' Premium Window Treatments in Foley, Gulf Shores, and Orange Beach, Alabama
For over 25 years, Wall to Wall Interiors has been transforming houses into homes by offering a wide range of top-quality window treatments, including window shades, and window shutters. Serving the beautiful coastal regions of Foley, Gulf Shores, and Orange Beach, Alabama, Wall to Wall Interiors is committed to providing exceptional products and unmatched customer service. Whether you're looking to add elegance, functionality or beauty to your windows, our expert team is here to cater to your needs.
Why Choose Wall to Wall Interiors?
With a legacy of 25 years in the industry, Wall to Wall Interiors has established itself as a trusted name in window treatments in Foley, Gulf Shores, and Orange Beach. Here are some compelling reasons why you should consider us for all your window treatment needs:
Extensive Product Selection: At Wall to Wall Interiors, we understand that every homeowner has unique tastes and requirements. That's why we offer a diverse range of window treatments, including stylish blinds, elegant shades, durable shutters, and custom-designed windows. Our collection features a variety of materials, colors, and styles to complement any interior décor.
Expert Consultation and Personalization: Our experienced team of interior design experts is committed to helping you make the right choices for your home. We provide personalized consultations to understand your preferences and offer tailored solutions that suit your budget and style.
Quality Craftsmanship: We take pride in the craftsmanship and durability of our products. From the finest fabrics to robust materials, each element of our window treatments is designed to withstand the test of time and add value to your property.
Energy Efficiency: Window treatments play a vital role in enhancing energy efficiency in your home. Our eco-friendly options help regulate indoor temperatures, reducing the need for excessive heating or cooling and ultimately lowering your energy bills.
Professional Installation: As part of our end-to-end services, our skilled installation team ensures that your chosen window treatments are installed with precision and care, ensuring optimal performance and appearance.
Customer Satisfaction: We prioritize customer satisfaction above all else. Our track record of positive reviews and repeat customers is a testament to our commitment to delivering exceptional products and services.
Windows: The Gateway to Natural Beauty
Windows are not merely functional openings in your home; they are the gateway to the breathtaking landscapes of Foley, Gulf Shores, and Orange Beach, Alabama. Enhance your viewing experience with our premium window treatments that combine sophistication, beauty , and durability. Our diverse range of windows includes:
Vinyl Windows: Low-maintenance and cost-effective, vinyl windows are an excellent choice for homeowners seeking energy efficiency and versatility in design.
Wood Windows: For a touch of elegance and natural warmth, our wood windows add a timeless charm to any room, complementing traditional and contemporary styles alike.
Fiberglass Windows: With their exceptional strength and durability, fiberglass windows are ideal for coastal areas, offering excellent resistance to harsh weather conditions.
Aluminum Windows: The sleek and modern appeal of aluminum windows, combined with their robustness, makes them a popular choice for homeowners with a contemporary taste.
Window Shades: Stylish Functionality
Window shades are a versatile option that adds both style and functionality to your home. With various designs, colors, and textures available, our window shades cater to all tastes and interior themes. Some of our popular window shade styles include:
Roller Shades: Simple, clean, and easy to use, roller shades provide a minimalist look while offering light control and privacy options.
Roman Shades: Elegant and classic, roman shades create a soft, layered effect, perfect for bringing a touch of sophistication to any room.
Cellular Shades: Known for their energy-efficient properties, cellular shades trap air to maintain comfortable indoor temperatures and reduce energy costs.
Pleated Shades: With crisp pleats and various fabric choices, pleated shades provide a stylish solution to filter or block natural light.
Sheer Shades: These translucent shades offer a delicate balance between privacy and natural light diffusion, creating a soft, ethereal ambiance in your home.
Window Shutters: Timeless Elegance
If you seek a combination of aesthetics, privacy, and durability, window shutters are an excellent choice. Our selection of window shutters includes:
Wooden Shutters: Crafted from high-quality wood, these shutters add a warm, natural feel to your interiors, creating a cozy and inviting atmosphere.
Composite Shutters: For areas with high humidity and moisture, composite shutters are an excellent alternative to wood, as they are resistant to warping and fading.
Custom Window Treatments: Unleash Your Creativity
At Wall to Wall Interiors, we understand that some homeowners desire unique window treatments that reflect their individuality. Our custom window treatment services allow you to explore endless possibilities, including:
Custom Fabric Treatments: Create one-of-a-kind drapery, curtains, or valances using our wide range of premium fabrics, patterns, and embellishments.
Motorized Window Treatments: Embrace modern technology with motorized window treatments that offer convenience at the touch of a button.
Specialty Shapes and Sizes: We can accommodate windows of all shapes and sizes, including arches, circles, and trapezoids, to ensure a perfect fit.
Personalized Embellishments: Add a personal touch with various trimmings, tassels, and hardware options to enhance the aesthetics of your window treatments.
With 25 years of expertise in providing premium window treatments in Foley, Gulf Shores, and Orange Beach, Alabama, Wall to Wall Interiors is your ultimate destination for elevating the elegance and functionality of your home. Our extensive product selection, expert consultation, and commitment to customer satisfaction set us apart in the industry. Whether you're interested in window shades, window shutters, or custom window treatments, our team is here to turn your vision into reality. Trust Wall to Wall Interiors for all your window treatment needs and experience the transformative power of window treatments and window coverings.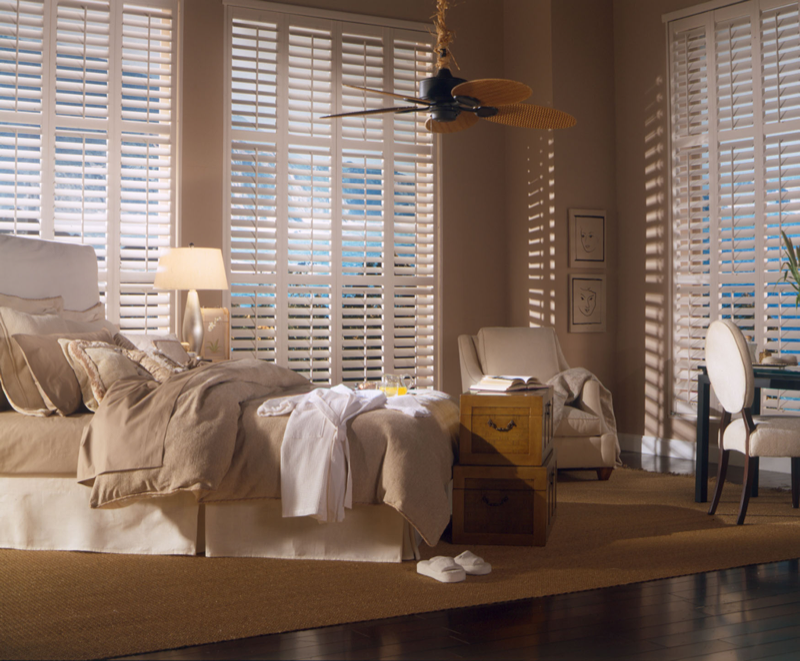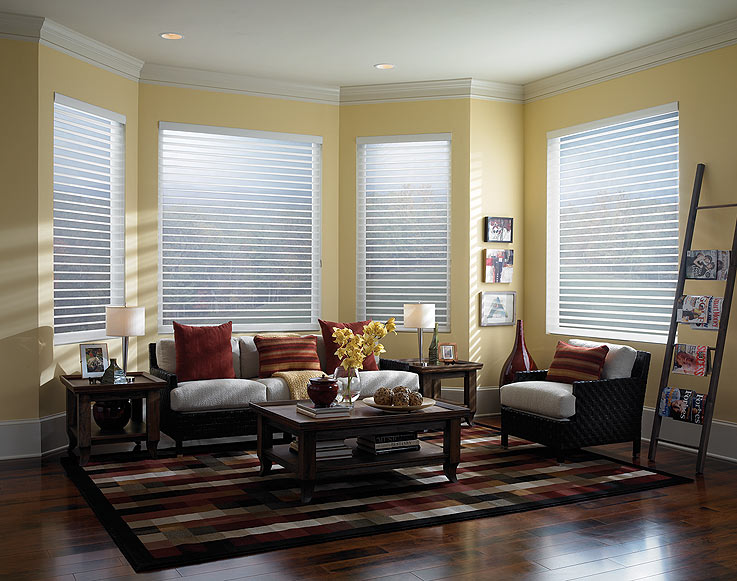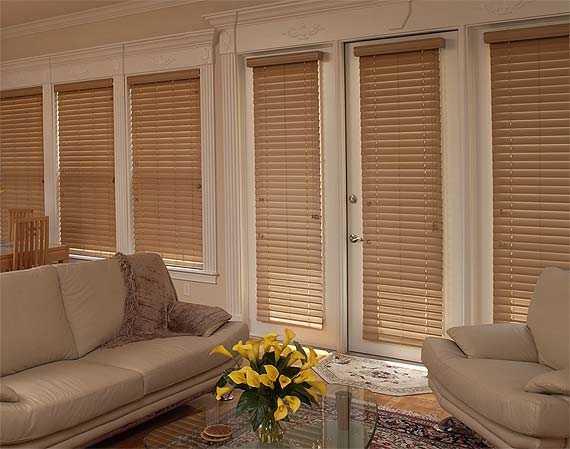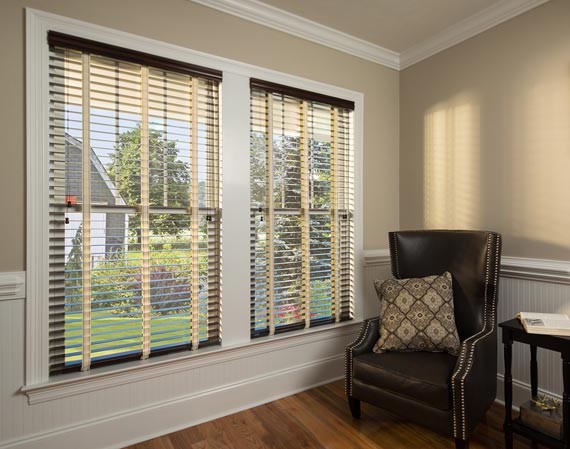 Let's talk about your next interior design project!